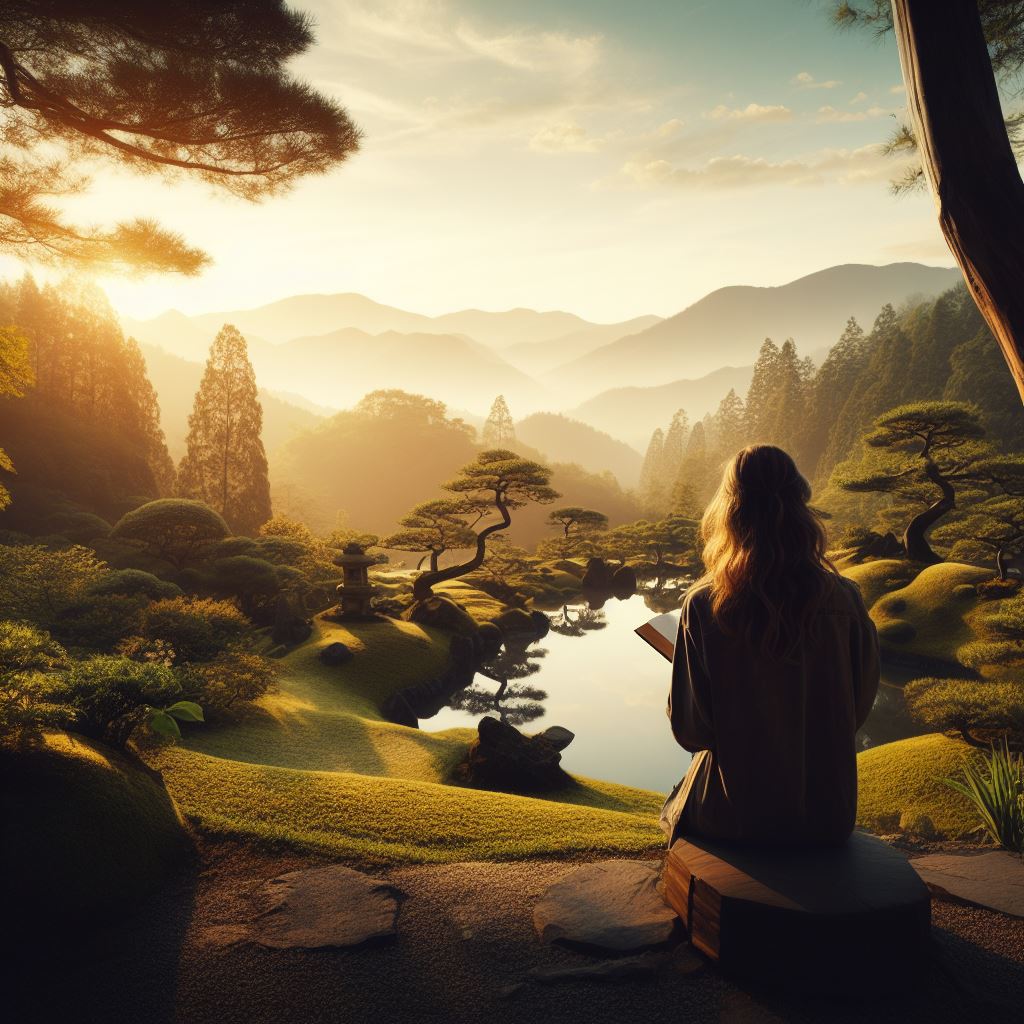 "I would like to write you so simply, so simply, so simply. Without having anything ever catch the eye, excepting yours alone, … so that above all the language remains self-evidently secret, as if it were being invented at every step, and as if it were burning immediately" – Jacques Derrida
You can now purchase the book on Patreon.com !

Looking to explore the wild and wonderful world of startups? Well, grab a seat, because this book is taking you on a journey through the uncharted territory where AI and Zen philosophy collide! Don't worry, you don't need to be a tech whiz or a seasoned startup founder to join the fun. This book is packed with practical tips and insights that can help guide you, no matter where you're at on your entrepreneurial journey. 
So, whether you're a startup newbie or a seasoned veteran, get ready to dive into a world of innovation, creativity, and, of course, a world of Zen.
This book may be of interest to you if:
You're intrigued by the world of innovation and startups, but not necessarily an entrepreneur yourself.
As a first-time entrepreneur, you're looking for high-quality resources to guide you through the process of starting and growing your business, and are interested in exploring the Zen perspective.
You're facing the challenges of your first startup, such as finding the right business model, raising capital, etc., and want to find a sense of ease and clarity through the Zen approach.
You're a seasoned entrepreneur, but still grappling with issues like scaling and are eager to learn from the teachings of Zen.
You're seeking real-life, cutting-edge insights into aspects of startups such as incorporating AI or marketing.
You're searching for fresh approaches to overcoming the challenges and pain points you currently face in scaling and expanding your operations.
You're curious about incorporating mindfulness into your professional life,
In short, this book offers a comprehensive exploration of the intersection of AI and Zen principles in the world of startups, and is a valuable resource for anyone seeking to thrive in this exciting and rapidly evolving space. If you're not ready to live on the edge between the possible and the impossible, then this book might not be for you.
You can now purchase the book on Patreon.com !